Stuff to Download
---
Here are some things that may be freely downloaded and distributed. Depending on the capabilities and configuration of your Web browser, most of them can also be viewed right here on-line, without having to download them.
Note: Almost all of the things here are in the Adobe Acrobat ("PDF") format. They are identified with the

icon. In order to make use of them, you will need a copy of Adobe Acrobat Reader, which can be downloaded as freeware from Adobe Systems Incorporated. You can do it right here.

(Acrobat and the Acrobat logo are trademarks of Adobe Systems Incorporated.)
---
Joseph Owens, Reportatio: The Essential and Accidental Character of Being in St. Thomas Aquinas, and the Historical Controversy Surrounding the Problem of the Real Distinction, edited by John R. Catan. (Owens.pdf = 1,699,629 bytes).

A set of notes put together by the students of Joseph Owens, from a course taught in the Michaelmas semester, 1956–57, at the Pontifical Institute of Mediaeval Studies, Toronto. More than one generation of PIMS students will recognize much of the material covered in these notes. Edited and prepared for the web by John R. Catan, Professor Emeritus at SUNY, Brockport.
---
I am preparing an updated and more "Web-friendly" version (Version 3.0) of the Survey of Mediaeval Philosophy described below. It will be posted here in Adobe PDF format when it is ready. (Note: It is long way from being ready!)
4.0 A Survey of Mediaeval Philosophy, Version 2.0 (August 29, 1985) — interim version. (Survey 2 Interim.pdf = 1,795,306 bytes). Note: This files requires the PDF reader version 4.0 or later.

This is the document popularly (and unofficially) known as "The Course in the Box," for reasons explained in the document itself. It is a set of lecture notes, handouts and other materials I have used over the years in teaching survey courses in mediaeval philosophy at various levels. The package has circulated freely in printed form since 1985, and previous versions since before that. This version was originally produced on an old CPM machine (pre-MSDos days!), using a program called "FancyFont," and printed on an Epson FX-80 printer. For reasons of time and technicalities, I never got around to converting the files to a more up-to-date format. Nevertheless, I am pleased to find that Terry Parsons (University of California — Irvine) has done the job for me. He converted my old FancyFont files to WordPerfect 5.1 format, which is a convenient, absoluely stable, "least common denominator" word processing format. I in turn have taken Parsons's files and converted them to Microsoft Word 2000 format, for output in Adobe PDF format. The several translatations the files have been through virtually guarantee that there are problems of detail. To begin with, Parson's original WordPerfect 5.1 conversions were not — and really couldn't be — perfect. In particular, the original graphics — which I laboriously constructed by giving individual commands dot-by-dot for my FX-80 printer — of course do not convert at all. And there are other things that were lost in the translation as well. But never mind; his files were still tremendously useful to me, and I owe Parsons an enormous debt of gratitude.

Earlier on this page, I had posted a series of self-extracting ZIP files (for PC users), which simply contained compressed versions of Parsons's original WordPerfect conversion files, along with some self-extracting Stuffit files (for Mac), which Peter King (Ohio State) generously produced for me from Macintosh MS Word 4.0 conversions he made of Parson's WordPerfect files (it's getting complicated, isn't it!) as well as some scanned fiiles of the images from an original printout of the Survey. I made all these files available here for downloading, although they could not be viewed on screen.

Well, that system gradually fell apart. First the Mac files somehow got corrupted. I got several complaints that the Stuffit files either could not be downloaded at all, or could be downloaded but couldn't be unstuffed. Since I'm only occasionally a Mac user, I was not in a position to figure out how to fix things there. Then people started reporting mysterious "server errors" when trying to download the ZIP files for PC. I think I know a little more about what the problem was in this case, but it wasn't worth trying to fix it. By far the easiest solution was just to generate an Adobe PDF file based on Parsons's WordPerfect files, and post that! So that is what I have done. (Please note: This PDF file requires the Adobe Acrobat reader version 4.0 or greater. You can download it for free as described above. If you missed the link then, here it is again: )

Note: I want to emphasize that the PDF file available here is merely an interim version of the familiar Version 2.0 of "the Course in the Box." A new version is in process.

Fair warning: You use this material at your own risk. Parts of it I'm fairly happy with, but other parts of it I'm not. The Survey as a whole is the sort of thing you give to a class when you feel obliged to cover certain topics, but not all of it is the what you'd want to appear in a scholarly journal. In particular, some of what I say about Avicenna on the human soul is just plain false. Also the material on Scotus is very sloppy. And the chapter on Nicholas of Cusa at the end can only be described as, well, perfunctory. You may well find other gross failings as well. (I have, but I leave it as homework for you to find where they are.) Still, I think there is much that's useful in this material. So — take it or leave it.

Notice: All the materials in the Survey are copyrighted by me. I don't care if you copy and distribute it, and in fact I hope you do. But if you do so, please include the copyright notice at the beginning. Just don't claim it's yours, and don't charge anything more than what it costs you to duplicate it.



9.0 A Survey of Mediaeval Philosophy, Version 2.0 (August 29, 1985). (The Course in the Box Version 2_0.pdf = 124,190,193 bytes.) News Flash: Here is a complete PDF scan of the original Version 2.0 (August 29, 1985) — the last complete version in circulation. No codes, no mysterious markup, just a scan of the original. Some of the pages are a little blurry, because the paper copy was a little blurry to begin with. Note: This file requires the PDF reader version 9.0 or later.
---
---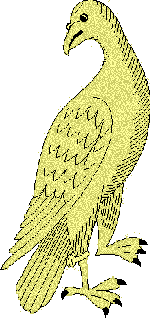 [Home] [Log of updates] [E-mail addresses] [Links] [Download] [Personal home page]
Last update August 22, 2009 , by